Advisory Board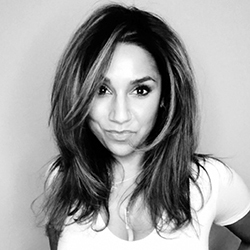 Sabrina Babooram
Head of Strategy, Media One Creative
Sabrina is a true hybrid, working both client and agency side as a business and strategy leader.

On the client side, she has built and transformed marketing teams.

On the agency side, Sabrina has led strategic planning and client relationships for global brands across a wide variety of categories at Digital Cement and BBDO/Proximity.

Most recently the Head of Strategy at NFA, and Co-GM of the agency Citizen Relations, Sabrina enjoyed working on a variety of brands including Dairy Farmers of Ontario, Spin Master, SickKids, IKEA, PepsiCo Foods, and Procter & Gamble.
Read More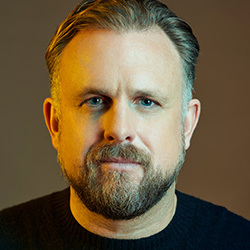 Jay Chaney
Partner, CSO at Broken Heart Love Affair
A known challenger, Chaney is a founder of Broken Heart Love Affair, a Canadian creative agency focused on brand transformation and brand domination with a focus on bringing the love back to advertising for consumers, clients and the creative community. The agency won Silver Newcomer in Adage's small agency and won a Cannes Lion on its first project for its first client. The agency has completely changed the structural approach to advertising and is leading the charge on changing the economics of it as well.

He is known for pushing the limits of advertising and redefining and championing the strategy and planning role in Canada. He has contributed to several internationally game-changing and award-winning campaigns; including, KOHO's Dream Thieves, SickKids VS, Honey Nut Cheerios 'Bring Back the Bees', and McDonald's 'Our Food Your Questions', which set a global standard for transparency in advertising. Most recently, he was awarded at Cannes for his contribution to Kruger Products' 'Unapologetically Human' campaign.

Jay is recognized as one of the top planners in the world and was previously CCO at KOHO and CSO at Cossette. He has also held strategy roles at Lg2, Tribal DDB, Critical Mass, and Blast Radius. He is formerly Chair of the Strategy Program at Toronto's Miami Ad School.
Read More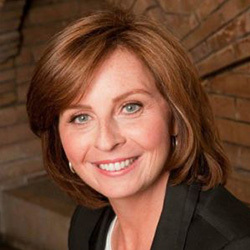 Jennifer Davidson
VP, Client Experience, CIBC
In June 2015, before taking on her current strategy role, Jennifer joined CIBC as the VicePresident, Marketing Communications. In this role she brought her experience leading large scale campaigns and her strength in building strong marketing teams. She was responsible for brand strategy, marketing planning and the development and delivery of integrated marketing communications for the bank.

Prior to this she worked at Molson Coors based in Canada, the US and international markets leading brand strategy and marketing for iconic beer brands including Coors Light, Molson Canadian and Creemore Springs. Jennifer started her marketing career at Unilever Canada where she managed a broad range of home and personal care brands. Jennifer is very involved in the Canadian marketing community as Chair of Jury for Cassies in 2015, past Board member of ACA and guest lecturer at Queen's University MBA program.
Read More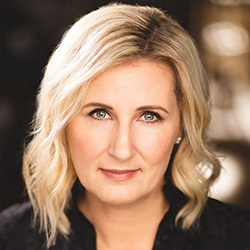 Susan Irving
Chief Marketing Officer, Kruger Products, L.P.
Susan Irving is an industry leader with a passion for brands and a reputation for delivering business results through strategic integrated marketing campaigns. Now, as Chief Marketing Officer for Kruger Products L.P., Irving is responsible for leading the marketing team to set the vision, strategic direction, and drive business performance for all Kruger Products brands and marketing activities in Canada and the United States. She is also a key member of the Company's Executive Team.

Irving is an accomplished, award-winning senior marketing executive with over two decades of experience leading many successful and well-known brands at Warner Lambert, Coca-Cola and PepsiCo. She has a strong passion for brands and building high performance teams. She is a strategic business leader with experience that spans across all aspects of business management and consumer marketing including brand strategy; advertising and communications; P&L management; media planning; digital; social media; innovation; consumer insights; as well as sports and event marketing. Most recently at PepsiCo Foods Canada, Irving was the Senior Marketing Director for the Quaker Nutrition portfolio. During her 15 years at PepsiCo, she held several progressive roles including leadership of a Global Snacks team in New York where she was responsible for Doritos, Cheetos and Sunbites - three of the company's billion dollar brands. Prior to that, Irving spent more than a decade at PepsiCo Canada leading teams of passionate marketers in creating successful campaigns that drove profitable growth for brands including Cheetos, Doritos, Lay's, Ruffles and Tostitos. Irving is known for her collaborative approach of working with teams to deliver breakthrough, insight-driven consumer campaigns and programs that deliver growth.

As an accomplished marketer, Irving has been recognized with several industry accolades including CMAs, Cassies, Cannes Lions, The Bessies, Media Innovation Awards and Canadian New Media Awards. She was also among Marketing Magazine's prestigious Top 30 under 30.

An avid sailor, Irving was a member of the Canadian Sailing Team, having campaigned for the 1992 and 1996 Summer Olympics. She is the President of the Leaside Hockey Association Board of Directors; the Jury Chair for the Globe and Mail's Cannes Young Marketers Competition; a judge for several industry award shows; a key note speaker for North American Conferences and a committee member of WISE Canada (Women in Sport and Entertainment).

When Irving takes a break from Marketing, you can find her on a sail boat or a ski hill. As a busy mother of two young boys, you'll also find her in hockey rinks, at road races and on the soccer field supporting their family's passion of competitive sport.
Read More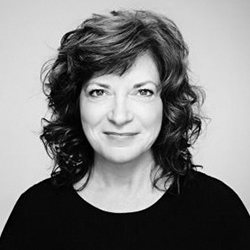 Valya Kruk
Chief Strategy Officer, Tank
As Chief Strategy Officer of TANK Worldwide, Valya developed the ultra-collaborative ThinkTANK planning process that has fueled exponential growth and success for clients and their brands. With over fifteen years of proven client partnerships across industries and continents, the finely honed process elevates Creative Intelligence and fosters agile, cross-functional alignment to build better businesses, brands, and teams. Today TANK is recognized as one of WPP's fastest growing agencies, and Valya oversees planning teams across time zones.

Recognized for the accuracy of her insights, Valya has accumulated significant experience in all areas of communications and across categories. Her specialties include innovation and creativity in business, marketing strategy, consumer-centric planning, digital marketing and loyalty programs. An MBA in marketing and degrees in Psychology and Communications are the foundation of Valya's unique perspective with which she has developed award-winning strategies client-side, agency-side, and as a consultant. Her philosophy has allowed her to work closely with clients' C-Suite leadership to define the future of their companies beyond pure brand think.
Read More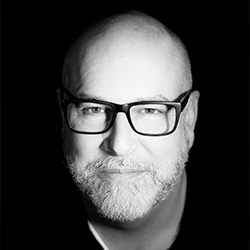 Brent Nelsen
CSO, Edelman
Brent in his own words is powered by "culture and caffeine" plus some wine thrown in for good measure. With 25+ years of experience, Brent's been responsible for leading brand & creative strategy transformation for a multitude of local and global clients / agencies across NA, EU, APAC, Eastern Europe and the Nordics.



Under his strategic leadership, love for instigation and inspiration, his efforts have been recognized globally and nationally, at virtually every strategy and creative awards show: Cannes, Clio's, D&ADs, LIA's, IPA's, Effie's, Ogilvy's, Chiat's and Media Innovation Awards to name a few. Possessing a candid, constructive and eternally optimistic point-of-view, he's been invited to speak and judge at global events such as Cannes, IPAs, and Effectiveness Week in London.



He's also serves as an executive sponsor of Publicis Groupe Canada's Diversity & Inclusion efforts working closely with HR to create more inclusive, representative and equitable operations, spaces and culture.
Read More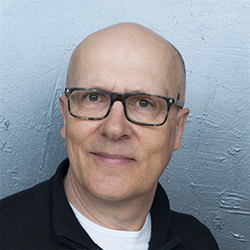 Mark Tomblin
Founder, Thinking Unstuck
A UK native, Mark Tomblin worked for the majority of his advertising career in London - first in account management at some of the most renowned independent British agencies, such as Leagas Delaney, CDP and WCRS, before moving into senior strategy roles at Publicis and Y&R.

His final job in London was at Leo Burnett, where he was Head of Planning and led a team of nearly 40 planners and researchers. His three years there were capped by the agency winning two golds in the world-renowned IPA Effectiveness Awards in 2012.

Tomblin came to Canada in early 2013 to be the first-ever network CSO at TAXI. Under his strategic stewardship, the agency enjoyed a string of success at both the Cassies and the Effies. In 2016 he joined Juniper Park\TBWA as CSO, working across the agency's extensive business in both Canada and the US.

In June 2019 he left the agency to launch his own consultancy, Thinking Unstuck.

Alongside his full-time roles, Tomblin has been an active and enthusiastic advocate for planning and strategy in the Canadian market, joining the Account Planning Group of Canada shortly after it was founded in 2013 and becoming its Chair in 2014. Over this time the organization has grown consistently and now speaks for planners and planning across the country, with thriving chapters in Toronto, Montreal and Vancouver.
Read More
INAUGURAL ADVISORY BOARD
For submission inquiries, please contact Clare O'Brien at cobrien@brunico.com.
For partnership inquiries, please contact Neil Ewen at newen@brunico.com.